Sports fields, whether for baseball, football, lacrosse, or soccer require experience and skills not common in the landscape industry. A dense, wear-resistant sod is essential for athletic fields to provide playing safety, good footing, and a pleasing appearance. Production and maintenance of such a turf depend on the kinds of grasses used, proper design and construction, good soil drainage, proper seedbed preparation, adequate fertility, and a maintenance program that recognizes the special nature of the care involved.
WH Canon Landscape Company has the experience and technical competence to manage the multiple unique tasks required for the successful installation and maintenance of sports fields. Athletic fields pose unique challenges in the precision required to meet all the standards for layout, slope, drainage, soil compaction, underlayment, and grasses. Installation of athletic fields often requires skills in earthmoving and fine grading, drainage systems, thermal fluid systems for both fields and hardscapes, natural, hybrid and synthetic turf installation, irrigation systems, architectural pavement and hardscapes, site furnishings, and long-term maintenance programs.
Project Profiles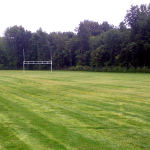 Belleville High School Sports Complex
Main characteristic of the project: Baseball, softball, soccer and football fields.
Challenges of the project: Required precision layout; construction work could not curtail students' activities.
How we made it work: WH Canon Landscape Company developed and executed a two-year project plan.
Read More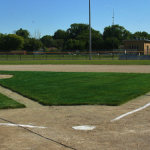 Main character of the project: Baseball field, park renovation
Challenges of the project: High drainage requirements, special soil mixture needed
How we made it work: WH Canon Landscape Company sourced special well-drained soil mixture to meet the special requirements.
Read More